We are in wedding time and if you are preparing all the details for your wedding, we advance a relationship of the 8 best restaurants for an unforgettable wedding in Bilbao. In addition to the dress, costume, flowers and accessories, the choice of the restaurant, where we will spend one of the best moments of our life, is an important part of the success of the celebration. And when we talk about appropriate restaurants we refer to those who meet the fundamental requirements because in addition to eating phenomenal and be very well cared for and served, the space where we are going to receive our guests has to be beautiful, Spacious, and has to be well decorated with its corresponding details to make the event a resounding success and keep an indelible memory of our wedding.
Tamarises is one of those restaurants you always want to go back to. In addition to eating in a spectacular way, it has very cosy dining rooms with breathtaking sea views. It has a proposal of menus for weddings very wide and interesting. Don't stay down, you have to go up the stairs because the restaurant is on the first floor. Its chef is Javier Hoista, a reputable professional of the hotel industry that is pocionandose among the best cooks of the moment.
C/Muelle de Ereaga 4 Getxo-1st floor. (Ereaga Beach)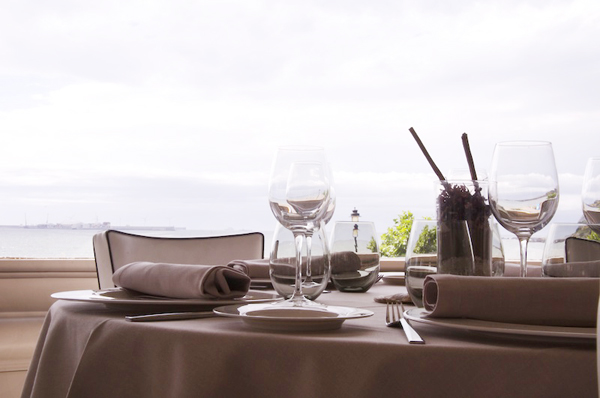 Artagan is the restaurant of the Hotel Carlton in Bilbao where you will enjoy the best recipes of the traditional Basque and Biscay cuisine. And where you can celebrate your event or wedding in the center of Bilbao. From Monday to Friday at lunch time, the Artagan restaurant also has a daily menu service. Plaza Federico Moyúa 2, and entrance by Alda Rekalde
Yandiola of the chef Ricardo Pérez, is a restaurant located in one of the most unique sites of Bilbao, ie in the old Alhondiga, today Azkuna Zentroa, redesigned by Philippe Starck. Together with his chef Borja Etxebarria, Yandiola proposes us an innovated Bizkaian cuisine, based on the autochthonous product. C/Plaza Arriquibar 4 Bilbao
Nerua is the restaurant of Chef Josen Alija, 1 Michelin star and 3 soles Repsol. It is located in the incomparable setting of the Guggenheim museum Bilbao. Its cuisine is born in the orchards; In the sea and in the local farms of Bizkaia. And he has a different way of working because he gets his diners to discover pleasure and fun in order to innovate without losing the taste of our roots. Avda. Abando Ibarra 2 (next to the sculpture of the Spider «Mama» and Guggenheim).
Aretxondo is one of the sites that must be known both for its gastronomy and for the good work of its chef Ricardo Asua in the gastronomic section. Located in a farmhouse surrounded by oaks and vineyards You can taste dishes inspired by our garden and in the sea with proposals as appetizing as crayfish, hake, crab…. without forgetting its delicious desserts.
Elexalde Auzoa, 16a Galdakao
Sarriena is a restaurant with a suggestive menu specializing in grilled meat and fish in charcoal turbot, sea bass, hake or clams in green sauce, suckling pig… Without forgetting other avant-garde dishes with slow cooking and melting touches. It is a renovated space with the capacity to host meals for events and weddings. Barrio Sarriena 166 Leioa-Bizkaia
Hotel Bahia de Plentzia has a magnificent own restaurant with a careful product cuisine that is one of the strengths of the establishment, bar cafeteria, lounge for events, apartments and 3 large terraces with wonderful views of the estuary. You will be able to celebrate a dream wedding in one of the hotels with idilicas views to the Bay of Plentzia.