Discover the Bilbaoclick selection of the best hairdressers in Bilbao. Hairdressing salons for brides and grooms, beauty salons and stylists, according to the latest trends and also in hairstyles, collected and Semirecogidos. In this selection you will find some of our references for them and barber shop for the Knights. In each tab or page you will find all the information with your images as well as a detailed description of the service. There are all that are, but they are all that are: our selection of hairdressing salons brings together some of the best in cut, color and hairstyle of the national panorama. To let yourself be pampered… And go out with the perfect look.
✭ I´M MIU is an exclusive Unisex beauty salon offering different beauty services, hairdresser and barber shop. They have different capillary treatments completely customized according to your type of hair and needs, and the signatures they use are of the first quality, based on shampoos and serums next to the firm Shu Uemura. A unique salon in Bilbao where you will enjoy a relaxing moment with great results in your skin and hair. In C/Colón de Larreátegui 20.
✭ IÑAKI IGLESIAS is more than a hairdressing salon. It has many years of experience and a great team of professionals that perform cuts and hairstyles of different styles according to the tastes and needs of each client. It is characterized by the friendly and close treatment that they offer to their clients and by a personalized advice. At c/Rodríguez Arias 30.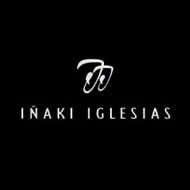 ✭ YOLANDA ABERASTURI is a reputed hairdresser with more than twenty years of experience in the sector, famous for its long-lasting personalized cuts. His fashion works are published in different technical magazines, women and press of the heart, and in his living room is common to find people who have come from afar exclusively to comb. In your hairdressers you will find a fantastic team of professionals that will offer you personalized cosmetic hairdressing and makeup services. It has two saloons in Bilbao: in C/Máximo Aguirre 16 and C/Alda. Mazarredo 15.
✭ in ALDO are experts when it comes to advising with the haircut and in taking care of our image in an exhaustive way. If we visit your room we can get a completely new image, created exclusively for us with the latest trends in colors, cuts, hairstyles… They use high quality products and have a large team of experts that offer personalized treatments and very professional advice. C/Lehendakari Leizaola 5
✭ elements: The team of the personalized Hairdressing service center elements is formed by highly qualified and specialized hair professionals with a single objective: the care of the hair and the skin of its clients. The service they perform is totally personalized, with quality and MIMO, creating unique moments of relaxation and well-being and using 100% natural and innovative products, without chemicals, of high quality and proven effectiveness. They want their customers to be satisfied with the result and the treatment offered. In C Juan de Ajuriaguerra, 52 Bajo.
✭ RAUL DE ANDREAS has a long career as a stylist. His team of hairdressers and stylists perform cut and color work, and all kinds of hair care treatments, always under a creative style, current and adapted to the physical and personality of each one. They offer a complete analysis of hair, as well as diagnosis and application of the Natural Davines treatments: Energizing, Antifall, Exoplastia (molecular rejuvenation), purifying, fat regulator, Dexintoxicante, nourishing… With which we will get our hair to stay healthy, hydrated and shiny. In C/Plaza Sacré-Coeur 1. 
✭ The barber Shop of the North is a male hairdresser of Bilbao with a team of expert barbers who will advise you to achieve a perfect finish and completely adapted to your tastes. Its managers are specialized in male care and have a selection of the best products for the care of both the beard, hair and skin. You can cut your hair, fix your beard and even shave, always with the classic ritual, razor, hot towel, brush… In C/Euskalduna 4. 
✭ LA MORLA is a hairdresser with an industrial and vintage decor that will surely surprise you. Your professional team will advise and recommend the haircut that we favor, so we will always be delighted. A space that stands out in addition to having the exclusive products of the brand Aveda, which are characterized by its quality and as a product based on plants. In C/Colón de Larreategui, 14.
✭ Psychoesthetic is a barber and hairdresser directed by Manuel Perales, president of Personal image in Bizkaia and founder and director of Create image in Expocosmética Bilbao which is held annually at the BEC. Its space in Bilbao has more than twenty-five years of experience, where we can put ourselves in their hands for professional cuts, beard and shaving arrangements, all with the best products to care for your hair and your beard. In Bertendona Street 2. 
MANUEL Perales
✭ POETIC
In Miribilla Bilbao. It is a center of aesthetics and wellbeing, where you will find quality products of hairdressing and aesthetics totally adapted to our tastes and necessities. It emphasizes the professionalism and the constant technological innovation, which allows them to achieve any objective: always with the best advice of their team.
Poetic