In Bilbaoclick we have prepared a shopping route in Bilbao for those who are looking for the perfect look or you want to give a whim. In this route we have incorporated a wide variety of shops for all tastes and for all budgets. Started!
★ In Ekathé you will find a wonderful collection of different fashion: feminine, modern, original and with a lot of style… to be to the last one. Highlights silhouettes, cuts, textures, colors that are combined and break to present delicate and exclusive garments. C/Doctor Achúcarro 8
★ Max Mara is a signature present in the catwalks, which has feminine collections, elegant in the hand of the latest trends.  In your shop in Bilbao you will find high quality garments, with simple and basic designs essential for your wardrobe background. Gran Vía by Don Diego López de Haro, 40.
★ Inarkady has collections of signatures such as Amina Rubinacci, Humanoid, Bazar DeLuxe, Herno, Chloé Stora, Johnny Was, Manila Grace, Momoní and Light Conti, Pomandére, Majestic Filatures, Love Stories. And as for the accessories we highlight other brands such as Maison Passage, Campomaggi, Claramonte and Anna Slow. Plaza Moyua 6.
★ Alicia Rueda is a renowned Bilbao designer with great prestige at national and international level. He designs collections applauded by celebrities and also has a atelier where she makes her own collections and dresses the brides. C/General Concha 4.

★ In the Boutique and Atelier of Ana Valladares we will discover garments that stand out for the quality of their fabrics and for the work of the renowned designer. Ana Valladares makes all her collections in the workshop that is inside her shop. We will enjoy a relaxed atmosphere, where we find that garment that makes us feel unique and special. We will also find accessories
c/Of the Mercedes 9, Las Arenas (Getxo).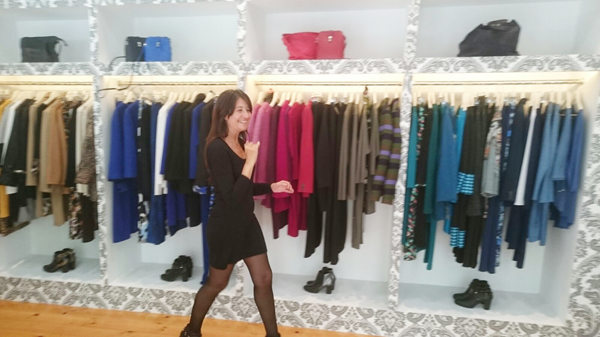 ★ In Gant Las arenas and Bilbao we will find different lines for all kinds of public, differentiated lines that include fashion for men and women, fragrances, shoes, spectacles and watches. Each season Gant combines that casual American style in elegant collections. C/Paulino Mendivil 18, Las Arenas (Getxo).
★ Echegoyen is a multibrand shop in the center of Bilbao where you will find luxury signatures, including Prada, Miu Miu, Paul Smith, Thierry Lasry or Joey Smedley. C/Alameda Rekalde 46.

★ Sahzá is a boutique that opened in Bilbao more than 30 years ago and offers fashion collections of the first brands of the market worldwide. It has fashion for cocktail, sport, executive, ceremonies, weddings, christenings, communions, galas, costumes, hats, handbags, shoes, luxury accessories… c/Marqués de Puerto 16.
★ Basque Outlet is a fashionable space located in Alameda Urquijo 44, which is characterized as the only international brand outlet in the centre of Bilbao. You will find discounts of up to 50% of the original price, in brands like Valentino, Versace, Ralph Lauren, Guess, Custo, Tommy Hilfiger, Antony Morato, Dsquared, Norway expedition, Calvin Klein, among others.  The high-end brands become affordable thanks to this exclusive place in the city.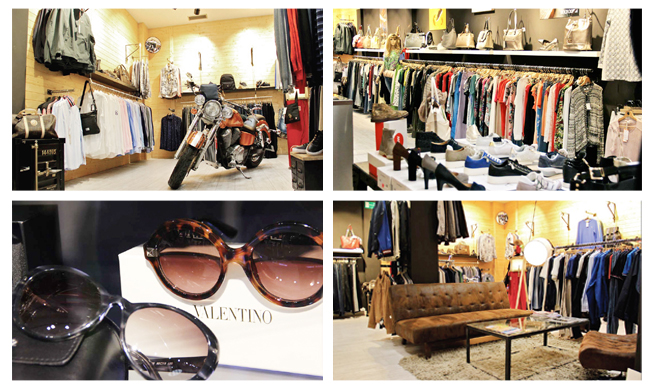 ★ Vegetal Crupon is an avant-garde boutique where you will find different international brands such as Tod or Faygente. Their collections are very special and different, and they also have all kinds of accessories: umbrellas, foulards, shirts, neckties, handbags, shoes… A space to discover high quality and designer clothes. C/Elcano, 11.
★ Veritas is a multibrand boutique that has been cooked for its professionalism and prestige. An essential place for lovers of luxury designs and the latest trends, which includes brands such as Valentino, Donna Karan, Giorgio Armani, Yves Saint Laurent, Ralph Lauren, Ungaro, Roberto Cavalli, Alexander McQueen, Blumarine, Alberta Ferretti, Proenza Schouler, Ermano Scervino, Etro, Brunello Cucinelli, Versace… C/Rodríguez Arias, 46.
★ Javier Barroeta is a prestigious Bilbao designer specializing in haute couture and furriery. It has a shop and a workshop that is giving it a great professional prestige. His career has led him to dress up national and international personalities. You will find dresses and accessories; Haute couture collections for brides, godmothers and guests, exclusive designs in leather, transformations and accessories. C/General Concha 6.
★ Barbour is a brand of London origin where you will find the most complete collection of the firm with its own style and elegant, in the line of British style. Many of his garments can be used as a cabinet bottom because they usually do not go out of style. You will find a totally personalized attention. C/Iparraguirre 33.
★ Mercedes de Miguel is a designer with great reputation at international level. It has points of sale in about 10 countries. It has its own style that has conquered hundreds of clients. Mercedes de Miguel is located in Bilbao in C/Rodriguez Arias. On the other hand, Miguel's own Mercedes created a few years ago the young firm: Poupeé Chic found in C/Correo 21.
★ Coquette is a multibrand shop where you will find handkerchiefs, handbags, jewellery from Greece and Israel, dresses, Pamelas and headdresses…  Coquette takes care of the detail and is always looking for signatures that make a difference. C/Telesforo Aranzadi 1.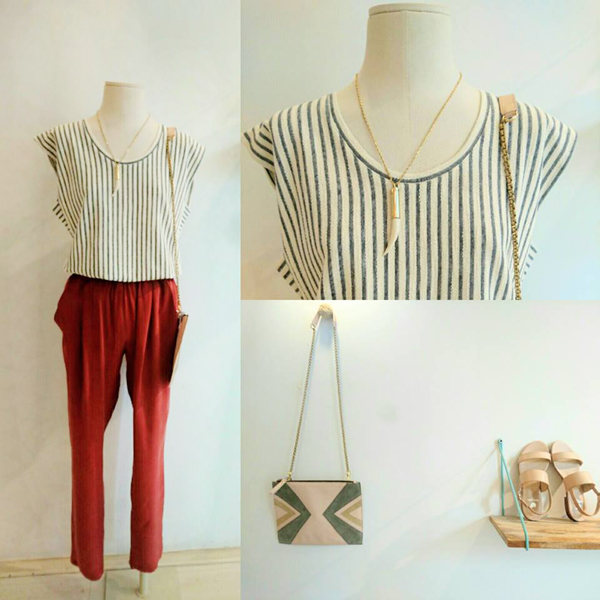 ★ Patty If you are looking for a different experience when it comes to shopping, be sure to visit this women's fashion shop in Bilbao, with two floors that combine fashion boutique and image counseling. You will discover garments and accessories of fashion Spanish, Italian, Swedish, French… with sizes from the 34 to the 46 and brands such as Miu, Ottodame, Lourdes Bergara, Access, Catarina Lucchi, Catarina Martins, Twenty, Violets and Twin set. C/Rodriguez Arias 32.
★ In My Embassy we will find the collections of international firms that create a unique and exclusive space to present the latest trends: Armani Collezioni, Paul Smith, Burberry, Armani Jeans… The store divides its space into three styles: comfortable and casual clothes, sportswear. C/Máximo Aguirre 11.
★ Pacas is a store that we like to recommend for its originality and freshness. Although it is actually a shop decoration and interior design, has clothes and accessories to dress in a very casual and fun style, in short unique and original garments. They are highly valued their women's vests: reversible, rabbit fur, knit and Mongolian hair… You can accompany them with their fantastic fashion accessories. In Fernandez del Campo 37.
★ In coordination you can find a wide range of headdresses, Pamelas and handbags, as well as shoes, gloves, brooches, combs and mantles for bride. They have complements of their own design and Italian, French and national firms. C/Iparraguirre 33.
★ In Bilbao is the Zubiarte shopping center, next to the Deusto Bridge, a space that combines very diverse shops and where you can find clothes of all types to dress from head to toe.  Some of its shops are: Zara, H&M, Massimo Dutti, Desigual, Vans, Pepe Jeans, Tommy Hilfiger, Douglas, and Mango Man. C/Leizaola Lehendakariaren 2.