We have been trying brunch in Bilbao for a while and have made a list of our "insurmountable brunches of the city", that is to say, the irresistible and the tastiest of Bilbao. As his name suggests, Brunch comes from the Anglo-Saxon term that is between breakfast and lunch. It is the indicative that combines breakfast and lunch and we can place it between 10.00 h and 12.00 h or 13.00 H. When we think of him we remember our "snack" of all our lives. And although its origins come from the Bronx district of New York, that is, when the families met on Sundays after mass to recover energy, "the word" in Europe was implanted about ten years ago, mainly in the world of meetings Professionals and little by little it was popularizándo and we can already say that there is competition between fashionable places that have implanted this way of enjoying the gastronomy. The usual thing is that brunch includes coffee, juices, fruit, sandwiches, chocolate and special breads, eggs and their variations… And in Bilbao we can enjoy a rich Brunch in the different places that we quote below. Enjoy them.
✭ Panko is a very appetizing and spacious place, in the center of Bilbao, where we can take a rich Brunch with an interesting selection of natural juices: orange, grapefruit, orange and pineapple, orange and red fruits along with their coffees or infusions and also opt for a rich Brioche with butter and marmalade; Bread with tomato, virgin olive oil and ham; Ssndwich of broken eggs and candied potato with salad or Bio foam of yoghurt with fresh fruits. Timetable: Saturdays and Sundays C/Marqués del Puerto 4
✭ Sanwicoffe Another of the fashionable places of Bilbao where we recommend to go to take a wide proposal of brunch that includes different menus sweet or salty with very varied juices, even of seaweeds and other detox made at the moment. So are your sandwiches. Pastries, tortillas, tomato toast with virgin olive oil, American pancakes… is in
Ramón rubial 4 (Euskadi Square)

✭ Wiché in this charming local in the center of Bilbao you can enjoy a bruch with breads and pastries, but also elaborate for the occasion rich sandwiches and muffins, brioches, toasts or pintxos with coffee, teas and fruit. A Parisian proposal with a bakery in the place where it always smells of freshly made. C/Plaza del Encanche 9.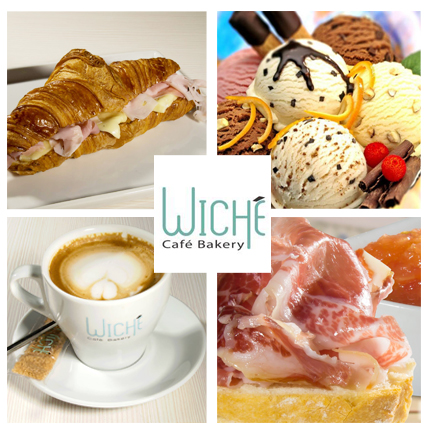 ✭ Hotel Carlton In this central hotel in Bilbao we can go to enjoy every Sunday an unbeatable brunch based on juices, candies, scrambled eggs and show cooking in a spacious dining room, distinguished and elegant and very nice. Timetable: 07.00 h a 12.00 h. Moyúa Square 2.
✭ Obrador of Bilbao in this local attraction we can enjoy a varied brunch that is served daily and is elaborated with juices, pastries, toasts and Bilbao Pintxos. We can request a custom-made brunch and in addition to the quoted products included in the proposal delicious homemade pizzas or salads. C/General Concha 26.
✭ Sua San is a "healthy food" restaurant located in front of the Guggenheim Museum. Different types of Brunch: Salty and sweet. The savoury brunch offer is made from Benedictine eggs with marinated salmon, spinach and turkey, Iberian shoulder; Eggs on Bagel with guacamole and natural tomato.
Braised chicken, brie cheese and caramelized onion "champis" and bacon crispy… And the sweet offer is made up of products as irresistible as these: brownies of the most varied, biscuits,
Tarts that cheese and candy, muffly, pancakes etc. Opening hours: 10.00 h and 13.00 H C/Ada de Mazarredo 65