This year 2018 we have proposed to launch 5 good intentions: travel, Cook luxury, join the Gym, take care of ourselves and learn English that, by the way, remains the subject of many young people looking for their first job or The not-so-young who try to improve their opportunities in the company. At Bilbaoclick we have thought about the best recommendations for our goals to come true and achieve them.
Learn English
Almost 90 percent of job offers demand this language. This, coupled with the need to express oneself in a globalized world, becomes obligatory and today more than ever speaking English is necessary because it is the language of business; of technology. It is the Silver Bridge to achieve business success. Others may want to learn it to enjoy the pleasure of traveling all over the world. Any reason is good. But the haste, the lack of time or the failure to be successful in the teaching center are key factors that surely have diverted us from our goal. Getting it is much easier than you think. This year we can't pass. Therefore we recommend you Bilbao School of English.
In Bilbao School of English you will get to speak English from the first day thanks to the self-teaching method to learn English; To his experience of more than 20 years and to his more than 5,000 students who have already managed to speak English and to be able to develop with the language thanks to this simple and practical method that you will find in this teaching center of Bilbao. The school teaches luxury, all of them enjoyable, fun, effective and always surrounded by good atmosphere.
At Bilbao School of English you will be prepared for the Cambridge exams. And you can enjoy annual, quarterly, intensive and summer courses. It has classes of 2.3 and 6 hours and additional classes and free conversation for students who are already registered in the center.  Those enrolled will receive additional free classes and as novedad…de payment for those who are not registered C/Rodriguez Arias N º 17-3 º Bilbao.

Bilbao School of English
Make the journey of your Dreams

Our second suggestion for good purposes to be fulfilled in 2018 takes us to Nuba, one of the most well-known luxury travel agencies. For many years we know Nuba and this company, like the previous one, is also a guarantee of success. So if you want to start the "trip you always dreamed of" do not hesitate and contact Viajes Nuva and tell us how you have gone. We are convinced that very well.
With Nuba you will succeed because it creates exclusive and personalized trips, adapted to the profile of each client, and offers a unique experience that allows to know each country in a closer and detailed way, always through a high quality offer and with better the Suppliers. His delegation in Bizkaia: C/Las Mercedes 25 las Arenas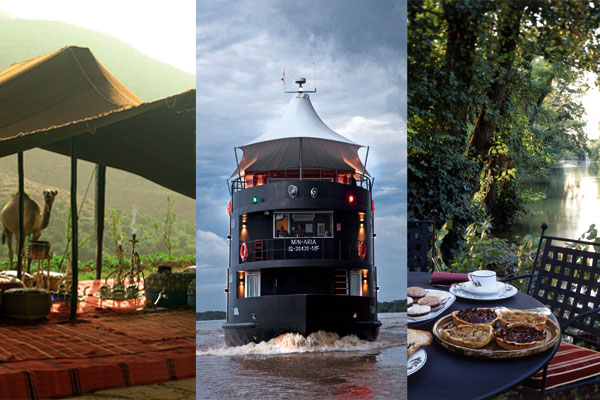 Luxury Travel
Get Fit

Join the Gym and get Fit is another of our goals for 2018. Metropolitan chose the Paseo de Uribitarte in Bilbao next to the Zubi Zuri Bridge and in front of the estuary to locate one of its 11 centres. With great success since its inauguration a few years ago has expanded its offer and currently has 8,000 square meters of surface with the best and newest sports technology, fitness, medical area, massage, running club, a Life Style department, Magnificent spa and swimming pool as well as large windows in all its spaces for you to find yourself happy.
Metropolitan
Learn to cook with pleasure

Aingeru Etxebarria is responsible for one of the most prestigious cooking schools in Bilbao. In this gastronomic temple, where they make catering, kitchen workshops and advises companies hospitality or cooks in houses and companies, the well-known and reputed chef shows the respect he feels towards gastronomy by working with seasonal products and Precise cooking while keeping an eye on the critics of your guests. In short, its managers put at our disposal everything we imagine in the gastronomy sector to form, to meet our needs, so that we never find ourselves alone.
His cooking school offers different services, all of them demanded at national and international level thanks to the fantastic work of the people who work in a coordinated way in this great space of gastronomy of Bilbao in C/Errekakoetxe 2
and devote time to culture

One of the objectives that we have set for 2018 is to visit our fantastic museums and their collections to cultivate our minds and to know what proposal is presented this year to be able to approach us to enjoy the novelties and their valuable own funds. Bilbao is a great city that stands out for its handsome clear culture and as such has become a niche as an international cultural destination. We highlight the Guggenheim Museum, Museum of Fine Arts, two world benchmarks at the highest level. But we also have the Archeological Museum, Museum of Reproductions or the Maritime Museum, among others.
Bilbao Museum of Fine Arts