It's Christmas. If you are thinking about shopping to make a nice gift or renew your wardrobe for a special event at this time in Bilbaoclick we recommend you 12 men 2017 fashion stores in Bilbao that will surprise and surround you. You will find ideal and exclusive garments for this spring, perfect to take the moment go where you go. Do not stop reading the post, we begin!
★ Iñaki Iglesias: Although it has been an open time in Bilbao is worth mentioning. This is the signature created by Iñaki Iglesias, known in Bilbao for his styling work in his hairdresser in the area of Estraunza. Precisely his profession has led him to complete the personal image of his clients, which is why he makes the decision to open in front of his place a new man-woman fashion space where we can find mixed clothes, Italian, French, and ultimately International. It's worth a visit.  C/Estraunza 8.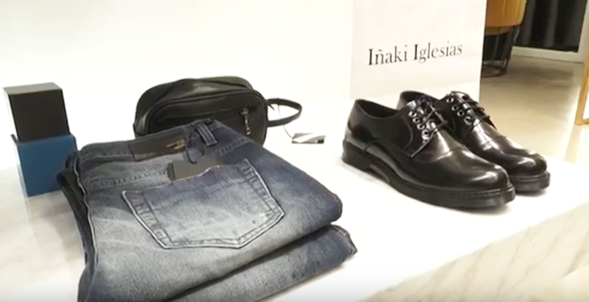 ★ Derby Gardeazabal is a shop in which we will find fashion for classical knight, with signatures such as Hackett, Barbour, Gant, Alessandro Gherardi, Alan Paine, Sir Bonser, Peuterey, Breuer, Crockett & Jones. It has a wide variety of continuously updated models. Include a large collection of accessories: Belts, handkerchiefs, cufflinks, neckties and shoes selected for the different occasions that may arise in the day to day. And don't forget that you have one of the most stylish and exclusive tailors. C/Alameda de Urquijo 6.
★ Dock is a fashion store for men that stands out for the great quality of their garments and their different ranges and styles. We will find the best brands of great international recognition when it comes to fashion, such as Moncler, Stone Island, Henry cottons and Peuterey. It also has a wide variety of accessories to not neglect a single detail of our appearance: neckties, scarves, bags … In C/Rodríguez Arias 41 and Plaza San José 3.
★ in Gant Bilbao and Las Arenas we will find different lines for all types of public, differentiated styles that include fashion for men, fragrances, shoes, glasses and watches. Each season Gant combines that American casual style into elegant collections. In C/Colón de Columbus 35 Bilbao and C/Paulino Mendivil 18, Las Arenas (Getxo).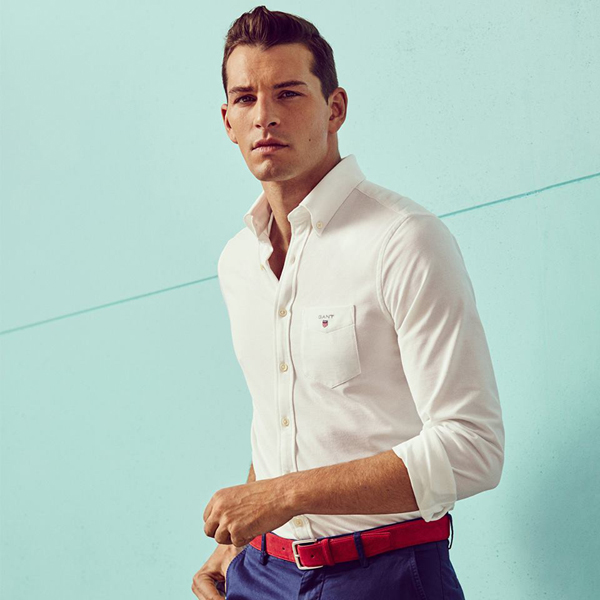 ★ In Celio Enjoy your urban French fashion. Its collections and accessories are created in Paris; Polo shirts, Bermuda shorts, T-shirts … as well as American, shirts or more formal shoes for a more elegant style. It offers a stylish and Informal fashion that allows to express the personality and style of each one. With more than 25 years of experience, it has become an inescapable international brand of masculine Pret-A-Porter. In c/Mail 17, C/Gran via 27, and C/Barrio Kareaga (C.C. Max Center).
★ Smith & Smith offers contemporary and elegant masculine fashion with very well selected brands. It has all the services you may need: shirts, tailoring, tuxedos and morning, morning and tuxedo rentals, as well as a large collection of neckties and ceremonial vests. It is also an essential point of reference for the boyfriends in Bilbao, where the tradition is combined with the modernity of the hand of the latest trends in fashion. In C/Telesforo Aranzadi 2.
★ Cardenal has two stores in Fashion man in Bilbao in Indautxu and Casco Viejo, where we will find masculine fashion trends in more than its 40 brands that complete their Total Look masculine. C/Banco de España 1 y c/Rodriguez Arias 15
★ Basque Outlet is a fashionable space that is characterized as being the only Outlet of international brands in the centre of Bilbao. You will find discounts of up to 50% of the original price, in brands such as Valentino, Versace, Ralph Lauren, Guess, Custo, Tommy Hilfiger, Antony Morato, Dsquared, Norway expedition, Calvin Klein, among others.  High-end brands become affordable thanks to this unique place in the city. Specializing in luxury brands, the philosophy of Basque Outlet is based on being able to offer fashion, footwear and accessories of first brands of collections, the vast majority of the current season, with high design, quality and timeless finishes that make trend.  Alameda Urquijo 44
★ Fragola is a firm that was born more than 30 and is famous for its shirts and accessories. If logo is a strawberry, surely you know what brand we mean. You'll find all kinds of shirts: no collar;  American neck, English collar, plaid shirts. No matter the occasion, in this small boutique you will always find the shirt you need but also belts, vests, etc. C/Urquijo 27-Las Arenas y c/Gregorio de la Revilla, Bilbao

✭✭✭ The goose is a store that you will love for its spirit British Seventies, indisputable brand insignia. You will discover elegantly-looking garments, with crow's feet, spikelet and suede soft. The goose's garments are different, unique and of great quality: American, sweatshirts, shirts, t-shirts, shoes, slippers … Surely you find that ideal garment that fits your style, elegant or more casual.  In C/Marqués del Puerto, 8.

 ★ My Embassy in this shop in the center of Bilbao Mix the collections of very leading international firms that help create a unique and exclusive space to present the latest trends in men's fashion: Armani Collezioni provides the most elegant air and sophisticated to the store; Paul Smith gives him a casual touch with his legendary patterns and stripes; The British style is awarded by Burberry, with its iconic garments and the latest trends; And Armani Jeans brings the most urban and informal looks. C/Maximo Aguirre 11
★ Oskar López Ileaña is a specialist tailor in ceremonies and weddings, who has been dressing the most elegant men in Bilbao for over 20 years, always using the best materials he chooses carefully. He is also a member of the exclusive Club of tailors of Spain. In his Bilbao workshop we will find brands such as Bowe Roebuck, Dormeuil, Holland & Sherry, Piacenza, Loro Piana, Cloth Ermenegildo Zegna, or the exclusive Extreme Vicuña. He'll give us a personalized deal. In Alameda Urquijo 32.
✭✭✭ in the cardinal tailoring you will find a large selection of national and foreign fabrics, with which they craft personalized garments to each client (each person has a card and a custom pattern). The ideal place to order suits, morning, shirts, trousers, fracas, tuxedos and coats of the best quality. His signatures include Cloth Dormeuil, Holland & Sherry, Ermenegildo Zegna, Porter & Harding, Harrisons of Edinburgh, Goria, Scabal … If you prefer, they also have a wide range of complete and sportswear as well as clothing. His manager is Gonzalo Cardenal. In Gran via 61.
★ The Bilbao Shop of Scalpers has all the collections of the firm and a custom tailoring service. They cover all the garments that make up the masculine wardrobe, reflecting their undeniable style and quality. The firm began as a atelier dedicated to the making of ties, and little by little have been covered all the garments that make up the male wardrobe, reflecting its undeniable style and quality. In C/Iparraguirre 29.