Valentine's Day arrives and around this date so marked, different restaurants and hotels in Bilbao and surrounding areas have incorporated interesting gastronomic proposals in their menus 2018 to enjoy like no one of this special day. Some of these restaurants have decided to advance to February 14th and others keep the date and even extend it all week. So you have to take advantage of these attractive opportunities. So far these are the menus we have, but we will expand other proposals.

★ Yandiola has prepared for Valentine's Day a package for the evening of February 14th, which will start on the terrace, still in Hola Bar and ends at the Boar. The chef of the Yandiola restaurant, Ricardo Péres presents a Bizkaian cuisine based on the autochthonous product. Its space is located in Azkuna Zentroa (Corn Exchange). In the same building you have different locations: Yandiola restaurant with Taerraza, Hola Bar and the Boar.
Yandiola proposal 
Valentine's Day 
In different locations
Yandiola Terrace, Hello Bar and The Boar
On the Terrace
Champagne Cocktail with strawberries
 +
In Hola Bar
International Buffet with Sushis and Makis
Caesar Salad
Mexican Tacos
Cous cous
Rissotos
With beers, wines and soft drinks
+
In The Boar
End the evening of Valentine's Day with a glass of truffles and sweets 
What is the new Bar restaurant of Grupo Yandiola in Azkuna Zentroa
Price €35 + VAT
(Will be paid on the terrace upon arrival)
Phone Reservation: 944 133 636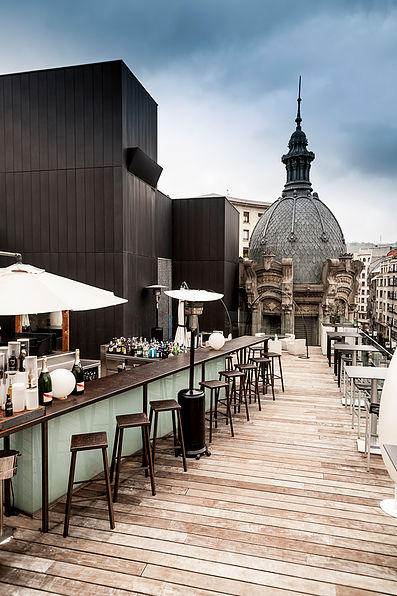 Terrace of Yandiola in Azkuna Zentroa
★ Tamarises Hoista is the restaurant of Chef Javier Hoista who runs the kitchens like no one in this gastronomic temple with traditional and at the same time avant-garde cuisine. It is located in the 1st floor of Restaurante Tamarises. We will be able to enjoy the best products (fish, seafood…) cooked to the charcoal. You will enjoy the maejores views of the sea and also the open from the 1st floor of the restaurant in Ereaga-Getxo.
Tamarises Menu
Appetizer on arrival
Carpaccio of Carabineros and Ganbas with tender buds
Cheese, Foie and truffle
White garlic with hedgehogs
Roasted seabass and sea
Poularde with pea cream and plum
Our creamy lemon and meringue pie
Coffee, water
Red wine Rioja Crianza Glorious
White wine verdejo100% bodegas Mocen
Price per person €60 + VAT
Bookings: 944 910 005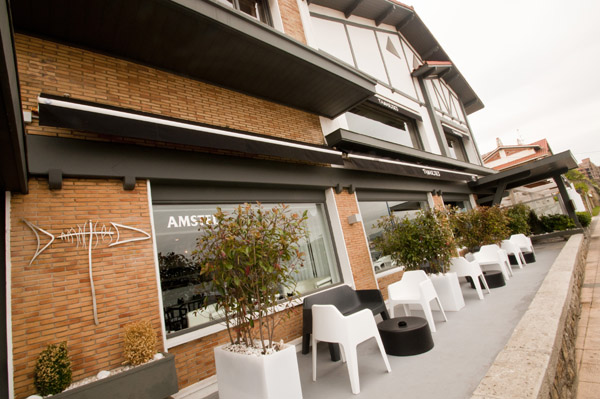 Restaurant Tamarises Hoista (1st floor)
★ Bistro Guggenheim is a gastronomic space that was designed by Frank Gehry in the Guggenheim Museum Bilbao, it is a unique space that puts in value a style of free cooking, linked to the roots, to the memory of those dishes that are part of a culture and that They need to be adapted to a vanguard context, without losing flavors or textures. In addition to your menu, you will be able to enjoy other menus but for Valentine's Day we recommend the Bistro Guggemheim menu. 
Guggenheim Bistro Menu
Crab terrine, pickled bud and chive cream
Creamy rice from Begihaundi, and Idiazábal
Roasted hake, broken potato and fruit curry
Roasted and boneless lamb with pumpkin and orange purée
Caramelized toast in skillet with ice cream
Includes: Artisan bread and water
Price €38 + VAT
Pairing – Txakolí Itsasmendi D.O. Bizkaiko Txakolina, Enate Chardonnay D.O. Somontano, Ysios private collection Magnum D.O. Ca Rioja, sweet orange wine made at home
Pairing price
€12
Phone Reservation: 944 23 93 33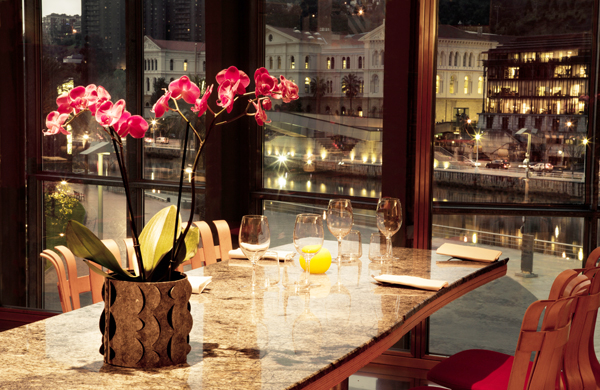 ★ Hotel Carlton's Artagan Restaurant presents a suggestive menu for the days before Valentine's Day. He has decided to go ahead on Friday February 9th and Saturday Day 10 all day. Then we show you the menu you have chosen for the occasion. 
Valentine's Menu
(Days 9 and 10 February)
Mango, passion fruit and a touch of stale rum
Alcachoza hearts, fresh habitats and a veil of parmesan
Grilled octopus, truffled cream and blueberry reduction
Roast beef sirloin and creamy mushroom
Millefeuille of cream and red fruits with honey ice cream and pollen 
Red wine Crianza Arco Larrazuría (bodegas Ibaiondo D.O. C Rioja) * Mineral water/coffee, tea or Infusioines
Price: €48 (10% VAT included)
Phone Reservation: 944 45 06 50
Artagan Restaurant
★ Restaurant Nerua is the magnificent restaurant of chef Josen Alija in the Guggenheim museum designed to discover wonderful experiences and enjoy them. Encontrrarás The entrance next to the sculpture of the Spider ' Mama ', by the artist Louise Bourgeois.  He is one of the most reputable international chefs and among others Reonocimientos has 1 Michelin star and 3 suns of Repsol. What you cook will surprise you.

Menu 14 Products
Snack
White bean broth and cabbage
' Bilbainito '
Cod Croquette
Cricket'
Menu
Oyster, toasted butter and capers
Leeks and sautéed shrimps, grape and fish bottom
Norway lobster, sabayon of pollen, curry and mint
artichokes, olives and anchovy bottom
Salmon head, sardine juice and plankton
Sopako bread soup, black sauce and coconut cream
Turnip Tatin, Marrow and fenugreek
Grilled frog legs, sautéed and pilpil anchovy
Cod Kokotxa, grilled crab and corals
Monkfish liver with whisky with prawn cream
Sole with clam juice
Painted, mashed potatoes and txoriceros juice
Cassava cake with banana ice cream
Almond, passion fruit and vanilla tart
Sweet Snacks
Rice Pudding fritter
Lime and walnut meringue
Chocolate Cream
€145
The menu is served as a full-table.
Pairing…….. €65
Non-alcoholic pairing…….. €38
Vat Included
Chef's Menu
The chef's menu is the best way to get to know the gastronomic proposal of our chef, Josen Alija.
It will be made up of a selection of appetizers, 18 products and sweet snacks.
€170
The menu is served as a full-table.
Pairing…….. €85
Non-alcoholic pairing…….. €42
Vat Included
Phone Reservation: 94 400 04 30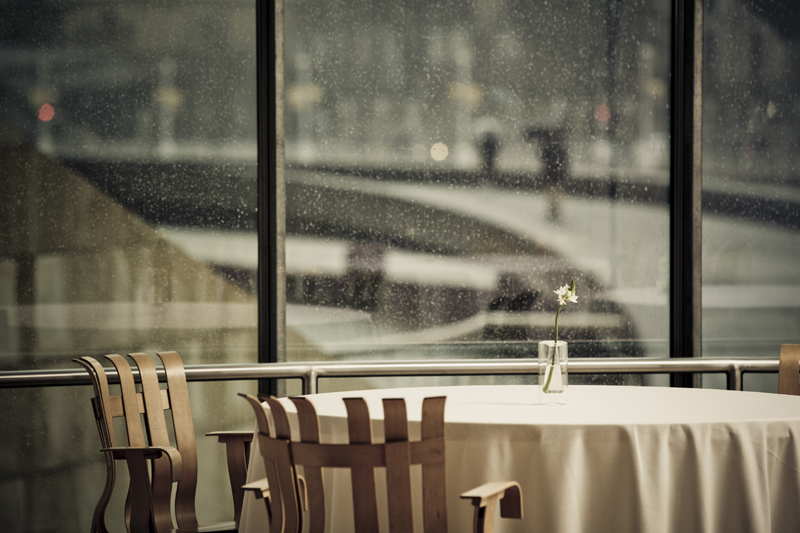 Nerua Restaurant
★ Aspaldiko is a restaurant with a unique setting located in an old farmhouse qualified as an artistic historical monument. Its gastronomic proposal is full of tradition and vanguard. It is located in Loiu. It has its own shellfish nursery, lamb grill, barbeque and generous cellar.
Menu "Baserri Tasting" Aspaldiko
Foie Terrine with moscatel jelly and mango chutney
Seasonal vegetables in tempura with asparagus cream
Stalk stuffed with shellfish
 To choose
Cod in Bizkaina sauce
Grilled squid with onion in two textures
Grilled sirloin steak with glazed onion and port sauce
CarrillerasIbericas with mustard and potato puree and potatoes chip
Cheese cake with quince ice cream
Price: €42.90 VAT included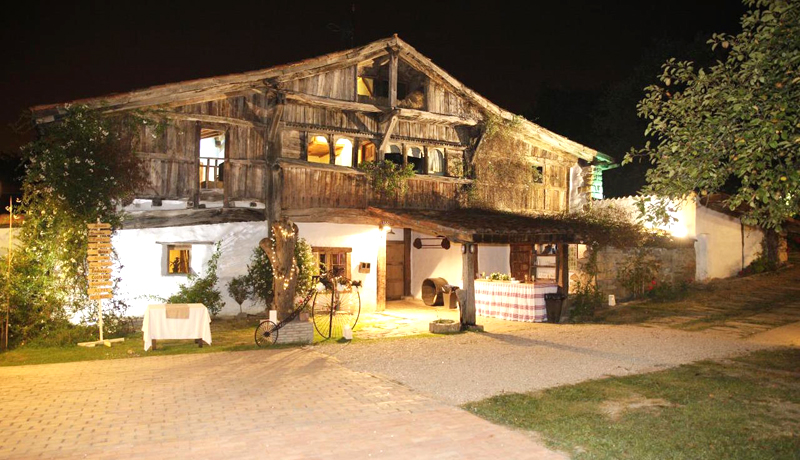 Aspaldiko Restaurant
★ Restaurant Campo Volantin has a varied menu, although its specialty is based on very well designed menus with fresh and select products that seek the quality of traditional dishes. This Estça restaurant is located in the Conde Duque Hotel in Bilbao. It is located in front of the Calatrava and Ría de Bilbao Bridge.
Phone Reservation: 944 13 23 63
★ Hotel NH Villa de Bilbao in the restaurant you can enjoy contemporary Basque cuisine. Le Bol Blanc offers guests a relaxed and tranquil atmosphere, serving a variety of typical Basque dishes: creams and vegetables, and fresh fish, ultimately authentic flavors with high quality products carefully prepared. All this is surrounded by a traditional and avant-garde decor. Nor should we stop tasting their excellent desserts, with chocolates, fruit and ice creams. Phone Reservation: 944 416 000