We propose this interesting route of beauty and aesthetic Bilbao, a tour of some of the most interesting centers of the sector. We have included hairdressers, spas and aesthetic treatments in different clinics and centers that we recommend, among them we emphasize to esthetics 43, Clementine cosmetics without toxic, ophthalmologic clinic Alfonso Grijalvo, Clinica Sarabia, hairdressing elements, Yolanda Aberasturi or Iñaki Iglesias as well as other protagonists of our health and beauty. 
Estetica 43 is an integral center of beauty, innovative and exclusive, where we will discover effective laser treatments, of feet and hands, facial and corporal, Massage, extension of eyelashes, dye, permanent, lifting, depilation to the wire, manicure, pedicure… They have numerous exclusive treatments in Bilbao, backed by premium brands and the most innovative staff on the market. It is located at c/Elcano 8
43 Aesthetic Beauty Integral Center
In Clementine-Non-toxic cosmetics-from Bilbao we will find 27 brands and 450 different references: Patyka, John Masters Organics, Mádara, Kivvi, Lulu & Boo, Lily Lolo, Acorelle… Surprising aromas, incredible and unexpected textures, wrapped in attractive and ecological packaging.  It offers products for babies and children, daily care products, makeup, anti-aging creams, men's products, perfumes and bath products.
Clementine Natural Cosmetics
Clínica Sarabia puts in its center of c/Ercilla, 42 and at the disposition of its patients in process of weight loss, a gymnasium with equipment suitable to their necessities, for free and previous reservation of Hour, where offers advice according to their condition Physics, phase of diet and experience.
Sarabia Clinic
The Clinica Clínica Alfonso Grijalvo de Indautxu in Bilbao, is a pioneer in Periocular esthetics. It has a revolutionary treatment with which you will manage to rejuvenate your gaze: the Thermage treatment for the face and the gaze. A service that helps to straighten and stretch the skin, to reduce wrinkles and creases of the eyes, and to reaffirm the skin of face and neck, without surgery or injections. The managers of this center are also specialists in the prevention and surgical treatment of eye diseases for adults and children, with diagnosis and treatment of general eye diseases both at the level of the cornea, crystalline, retina Medical and surgical, or ocular annexes… At c/Manuel Allende 16.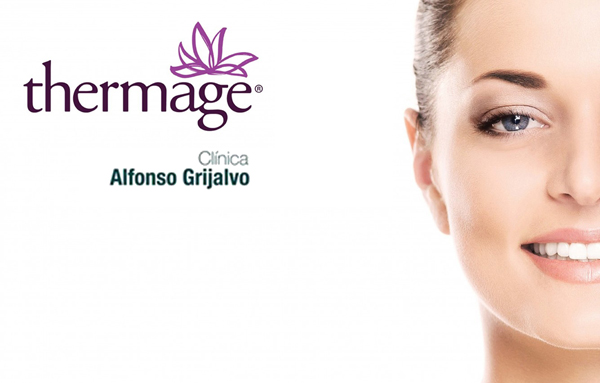 Clinica ophthalmological Alfonso Grijalvo
 SPA Jardines de Albia.  It offers you a space of rest and an offer of evasion and relax in the city, putting at your disposition a wide team of professionals that will provide you authentic moments of relaxation and well-being. In the SPA Jardines de albia you can enjoy endless programs that provide a rest for the body and the spirit: hydrotherapy, thermal hydroaesthetic treatments, Facial and body beauty space, massage techniques, algotherapy and Mud and slimming programs. Spa Jardines de Albia in C/Uribitarte, 7.
Spa Gardens of Albia
Dr. Christian Chams specializes in aesthetic medicine and facial bio-regenarión therapy, and although he practises his profession in Paris, he travels frequently to other cities in the world, including Bilbao, San Sebastián or Vitoria, Zaragoza and many other cities where He often goes to attend to his patients.  You can call Dr. Chams ' phone number: 609 442 105. Contact: Loli neighbor.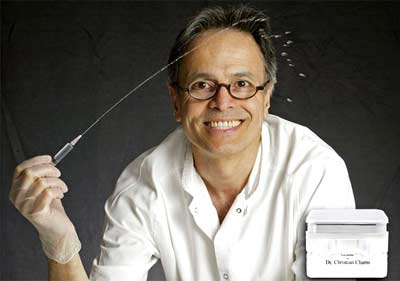 Dr. Christian Chams
If you are looking for a more thorough set-up of your personal image, we recommend you to the prestigious Dr. Franco and Dra Muguerza. They have their consult at the Euskalduna Clinic. Among its quirúrjicos and aesthetic medical treatments include mesotherapy for cellulite and obesity, laser and microsurgery for varicose veins, antiaging medicine and aesthetic surgery of nose, ears, face, abdomen, liposuction, breast augmentation and reduction. The prestigious Euskalduna Clinic is located at c/Euskalduna, 10.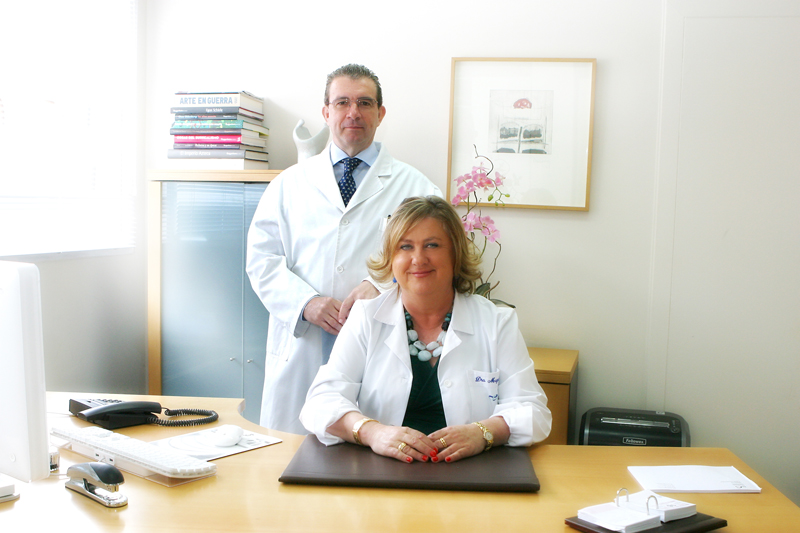 The prestigious Dr Franco and Dra Muguerza of the Euskalduna Clinic
On the other hand we propose M2 BEAUTÉ, do you dream of a younger and radiant look? Get it thanks to the treatment of eyelashes that offers M2 Beauté: M2 Facial Eye Make-Up remover + Duo M2Lashes. M2 Facial Oil-Free Ey Make-up remover eliminates the makeup of the eyes without leaving a trace. The meticulous combination of its ingredients prepares the eyelid skin to ensure the greatest absorption of M2 activating Serum. The duo M2 lashes, present in two formats, serum and gloss form a perfect synergy to wear natural eyelashes, long, redensificadas and beautiful in just one month… More information about M2 Beauté en c/Rodriguez Arias, 29 (Perfumeria Erlai) and en c/Las Mercedes, 26 (Perfumeria Pícola) in Las arenas. Getxo. 
M2 Beauté
Clínica Romo is a center specializing in physiotherapy and osteopathy, whose activity is based on the care of our health and wellbeing through individual and personalized solutions. They mainly focus on the visceral, chemical, and emotional plane of each person, and for this they use the Kinesologia holistic. They specialize in gynecologic physiotherapy, Abdominal Hipopresiva Gymnastics, rehabilitation Gymnastics, massotherapy… With the most modern techniques and a highly qualified team. They also work nutrition in their way of treating different problems, such as visceral problems, constipation, autoimmune diseases, hormonal problems… In C/Maiatzaren Bata 4, Romo (the arenas).
Romo Clinic
Hairdressing elements is made up of highly qualified and specialized hair professionals with a single objective: the care of the hair and the skin of its clients. For this reason, the service they perform is totally personalized, with quality and MIMO, creating unique moments of relaxation and wellbeing. They want their customers to be satisfied with the result and the treatment offered.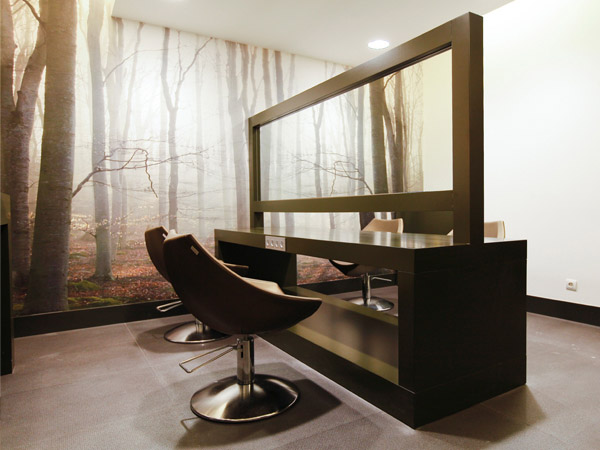 Elements
I´m Miu is a Unisex beauty salon located in the heart of Bilbao, with beauty service, hairdresser, barber shop and consultancy. It is a space characterized by its spectacular style and design, with a surprising decoration with vintage details. A unique and exclusive visual and sensory experience; A lounge to enjoy a relaxing moment with great results. C/Colón de Larreategui N º 20
I´m Miu
Yolanda Aberasturi, known as the stylist of the celebrities, has more than twenty years of professional experience in the world of styling and, currently has two salons in Bilbao and another in Getxo and his team are 30 people. In the three hairdressers, they have a fabulous team of professionals, in which they offer cosmetic hairdressing services and make-up. At c/Máximo Aguirre, 16, 1st left, at c/Mazarredo, 15 and at C/Areetako Etorbidea, 2, Getxo.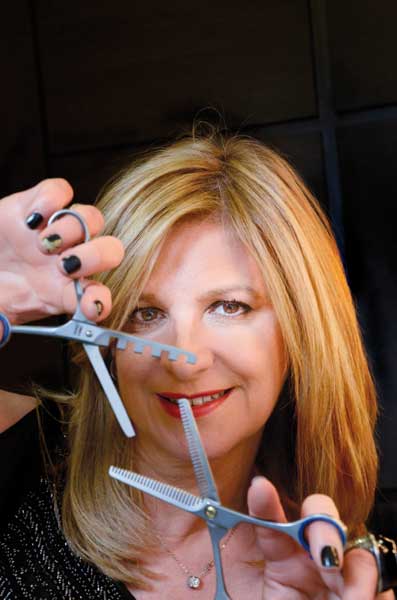 Stylist Yolanda Aberasturi
Multiesthetic Bilbao is a beauty center in Bilbao that has more than 25 years of professional career and a great experience in non-aggressive techniques. Among the most requested treatments are pressotherapy, radiofrequency, phototherapy, lymphatic massages, peelings, laser hair removal; And those aimed at recovering skin hydration, eliminating wrinkles, flaccidity or stains. At Ercilla 38 1 º RH.
Multiaesthetic Bilbao
Iñaki Iglesias, is in Bilbao more than a hairdressing salon. It has many years of experience and a great team of professionals that perform cuts and hairstyles of different styles according to the tastes and needs of each client. Iñaki Iglesias is c/Calle Rodriguez Arias, 30.
Funny image of the barber Iñaki Iglesias and his team
In A'nnasis beauty Center & Hair have combined in a single space three different areas of beauty: hairdressing, aesthetics and boutique in Bilbao. They perform treatments with the most exclusive first firms of the hair cosmetic market: Vidal Sasson and Moroccanoil. A´nnais Beauty Center & Hair is at c/Doctor Areilza 2.
A´nnasis Beauty Center & Hair
Delospiesalacabeza is an integral fashion space where you will find hairdressing and aesthetics along with fashion and accessories, all at your fingertips to make you feel Beautiful "Delospiesalacabeza". In the salon of hairdressing and esthetics, they advise the individualized treatment of image with professional and specific products for the hair, first marks in manicure, and personal therapies to take care of the health of the hair and skin as Wella Sebastian, Rene Furterrer, Germain de Puccini and O. P. I. In the fashion boutique and accessories, they offer personalized style counseling with a selection of special clothing signatures, current footwear brands, and various accessories to complete the picture. Delospiesalacabeza is in C/Heroes 12 and C/Heroes 15.
In our Bilbao Premium guide, you will find different routes, do not forget to visit the man, woman, gourmet or jewellery with new recommendations.